An evaluation of educational values of YouTube videos for academic writing in English
Gbolahan Olasina, School of Social Sciences, University of KwaZulu-Natal, South Africa; ID CLEaR2017-405; Abstract: The affordances of digital media continue to stretch our imaginations to lofty heights. As a result, industry leaders and researchers project a multi-billion dollar investment in the digital technology sector by 2018. Despite the projections, there is little evidence of the uptake of the new digital media, their impact and effect on the users and the larger society. Consequently, the aim of the current research is to assess the impact of YouTube videos in an informal learning context about academic writing performance of students. Theoretical perspectives from constructivism are used to inform the purpose of the research. The landscape for the research is matriculation students awaiting admission to higher institutions. The population is 40 students drawn from Scottsville, Province of KwaZulu-Natal, South Africa. Accordingly, a dominant qualitative approach is adopted using focus group discussion, interviews and tests to identify underlying patterns, methods and approaches to best fit academic writing guides and videos to improve user experiences of the media for academic writing. In short, the research employs control and treatment groups. In the case of the former, conventional teaching methods are adopted whereas the latter is engaged using YouTube videos. The methods of analysis include frequencies, median values, minimum/maximum values, ANCOVA tests, content and thematic analysis. Ultimately, the main findings of the research explain why and when to apply a YouTube videos instrumentality in the training of academic writing.
Keywords: YouTube; digital media; English; informal learning; academic writing; South Africa.
---
---
Contact
SlovakEdu, o.z.
OZ SlovakEdu
Štefánikova 9
949 01 Nitra

IČO: 42118735
DIČ: 2022565633

+421 948 632253
office@slovakedu.sk
---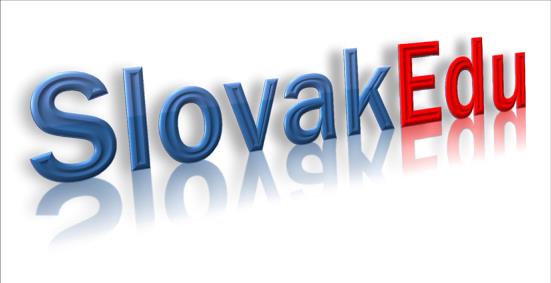 ---