Teaching Literary Analysis to Teacher Trainees, or, How Teachers Should Read Literature
Silvia Pokrivcakova, University of Trnava, Slovakia, ID CLEaR2017-499; Abstract: For decades, literary courses have been an inseparable part of foreign language teacher training courses provided by all Slovak universities. Mostly, they include an introductory course on literary terminology followed by courses on history of both English and American literatures (in some cases of other Anglophone literatures as well). The time spent introducing and training various strategies of literary analysis is usually very short (up to 90 minutes). This may be one of the reasons why literary courses (and especially written assignments requiring individual literary interpretations) are not exceedingly popular among teacher trainees. The lack of knowledge and training in literary analysis does not allow students – teacher trainees to reach the expected outcomes of literary courses which should be, apart from leaning historical facts about anglophone literatures, to develop their critical and creative thinking about literature, to extend their higher-order thinking skills, and to become the teachers who are able not only to inform about literature but also provide their pupils/students with informed analysis and evaluation of literary works.
The improvement of foreign language teacher training in this regard is one of two main objects of the project KEGA 055UKF-4/2016, funded by the Ministry of Education, Science, Research and Sport of the Slovak Republic. The paper explains the project´s objectives, methodology and pilot results.
Key words: teacher training, literary education, literary courses, teaching literary analysis, critical thinking
---
---
Contact
SlovakEdu
SlovakEdu
Štefánikova 9
949 01 Nitra
SLOVAKIA

IČO: 42118735
DIČ: 2022565633

+421 948 632253
info@slovakedu.com
---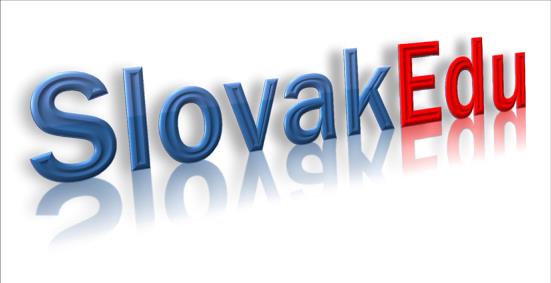 ---