Building competences through intercultural communication for apprentice engineers
Andrea Hembise & Sylvie Bayart, France, ID LLCE2017-107; Abstract: Due to our rapidly changing world, most of us will go through processes of transition in our professional lives, which may include tackling transitions in an international context. Research shows that experience abroad for engineering students is much more effective with pre-departure orientation, which offers tools to analyze not only their experience abroad but also their reentry.
The experiment currently being carried out at IMT Engineering School involves approximately 120 apprentice-engineering students in its pilot phase. The program has been designed to offer students an opportunity to experience life and work in a different context through a mandatory internship abroad, the objective of which is to help develop intercultural competences. Therefore, the curriculum was deliberately designed to give students a theoretical framework which introduces the tools necessary to reflect on their experience and transfer the intercultural competences acquired to their professional life. Over three years, we have observed a change in attitude of both the companies and the apprentices involved in the program towards international experience. Added value, personal growth and resilience are the benefits that are most commonly mentioned.
Observations gleaned from the first phase have led to conclusions concerning the scope of learning outcomes as well as the perception of the learners towards the construction of knowledge in their curriculum.
---
---
Kontakt
SlovakEdu
OZ SlovakEdu
Štefánikova 9
949 01 Nitra
SLOVAKIA

IČO: 42118735
DIČ: 2022565633

+421 948 632253
office@slovakedu.sk
---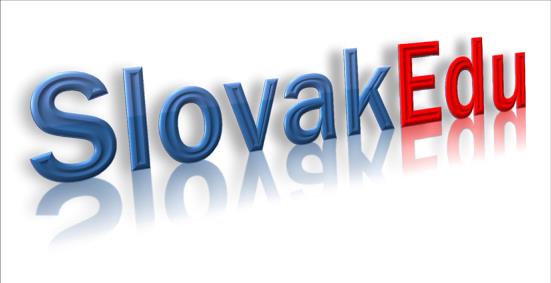 ---