JoLaCE - Journal of Language and Cultural Education
ISSN 1339-4584 (online)
Journal of Language and Cultural Education (JoLaCE) is a double-blind peer-reviewed international journal promoting international scholarly exchange among researchers, academics, and professionals. The journal is published online in an open-access regime. Readers or their institutions are not charged for access to the online version of the journal so they may read, download, copy, distribute, print, search, or link to the full texts of these articles for free.
Scope
Language and education
Literary studies and education
Cultural studies and education
Intercultural education
Translation studies and education
Applied linguistics (including sociolinguistics, psycholinguistics, and neurolinguistics) in language education
Research methods in related fields
Psycholinguistics and sociolinguistics
Functional and cognitive linguistics
Literacy development
Teaching and curricular practices in language and cultural education
First (mother), second and foreign language teaching and learning
Corpus linguistics
Discourse analysis
Ethnography of communication and culture
Media and mass communication studies
Discursive psychology.
We especially welcome papers that re-examine existing theoretical frameworks and/or highlight and apply new methodologies.
Copyright
Submitted papers are assumed to contain no proprietary material unprotected by patent or patent application; responsibility for technical content and for protection of proprietary material rests solely with the author(s) and their organizations and is not the responsibility of the SlovakEdu or its Editorial Staff. The main author is responsible for ensuring that the article has been seen and approved by all the other authors. It is the responsibility of the author to obtain all necessary copyright release permissions for the use of any copyrighted materials in the manuscript prior to the submission.
Beginning with Issue 2015/1, the online Journal of Language and Cultural Education is published by Sciendo - De Gruyter Open (online, ISSN 1339-4584). It is licensed under a Creative Commons Attribution-NonCommercial-NoDerivs Licence (for more see https://creativecommons.org/licenses/by-nc-nd/3.0/legalcode). Based on work at https://www.degruyter.com/view/j/jolace/.
The papers which are published both in print and online versions of the Journal are in the print issue accompanied by De Gruyter logo and a digital object identifier (DOI).
Anti-Plagiarism Policy
The journal has a policy of "Zero Tolerance to Plagiarism". We check plagiarism via two methods: reviewer check and a selected plagiarism prevention tool.
Policy for Handling Complaints
If the Journal receives a complaint that any contribution to the Journal infringes the copyright or other intellectual property rights or contains material inaccuracies, libelous materials, or otherwise unlawful materials, the Journal will investigate the complaint. The investigation may include a request that the parties involved substantiate their claims. The Journal will make a good faith determination whether to remove the allegedly wrongful material. A decision not to remove material should represent the Journal's belief that the complaint is without sufficient foundation, or if well-founded, that a legal defense or exemption may apply, such as fair use in the case of copyright infringement or truthfulness of a statement in the case of libel. Journal should document its investigation and decision.
Policy on Conflicts of Interest
The Journal will only publish articles after the author(s) have confirmed that they have disclosed all potential conflicts of interest.
Privacy Policy
Nor JoLaCE neither SlovakEdu, n.o. do not collect any information or track users of our web site beyond the information contained in the web server logs maintained by our web hosting company.
---
---
Kontakt
SlovakEdu
SlovakEdu
Priemyselná 1
917 01 Trnava
SLOVAKIA

IČO: 42118735
DIČ: 2022565633

+421 948 632253
info@slovakedu.com
---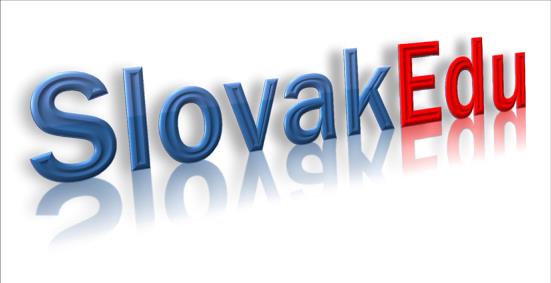 ---