E-learning as a Tool in Enhancing CLIL Competences of Pre-service Teachers (virtual paper)
dr Michaela Sepešiová, University of Prešov, Slovakia, ID CLEaR2017-491; Abstract: A question of an effective language teaching and learning has always been an object of linguistic discussion but globalization of the world has made this issue even more urgent. An ability to communicate within any field has put mainly English into a position of a great expansion. Consequently, innovative approaches and methods were called for to ease acquiring of a foreign language. However, it was not until the mid-90s when they realised that an innovative teaching method was needed, and several initiatives had been launched. Finally, CLIL has been chosen as the programme by which the European Commission could reach their goals in education.
This article focuses on training of pre-service teachers of EFL who were taught and participated in a teacher training programme of methodology training. Due to the lack of CLIL teachers, a course in pre- service training has been prepared and run by the Institute of British and American studies in University of Presov. Integrating MOODLE as an appropriate e-learning setting and management system, the course and training have been designed to prepare pre-service teachers for the challenges of teaching their subjects through English using a CLIL approach. This study was conceived to examine if and how the participants' beliefs would develop and change over the course focusing on CLIL understanding. The author´s assumption was that their knowledge of CLIL would naturally increase, but would that influence their beliefs and if so, how?
Key words: Language teaching. Bilingual Education. CLIL. Pre service Training. E-learning. Teachers´ beliefs.
---
---
Contact
SlovakEdu
SlovakEdu
Priemyselná 1
917 01 Trnava
SLOVAKIA

IČO: 42118735
DIČ: 2022565633

+421 948 632253
info@slovakedu.com
---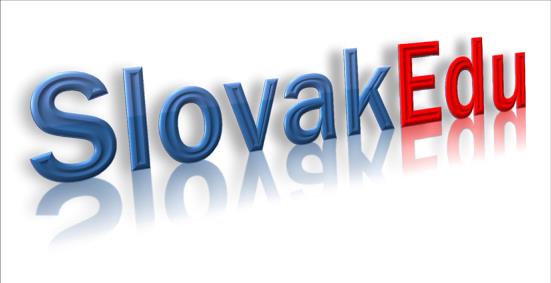 ---