Language Revitalization of a Specific German Minority in Slovakia
Simona Dujková, Dušan Fedič & Monika Hornáček Banášová, University of SS Cyril and Methodius, Slovakia, ID LLCE2018-407; Abstract: The article focuses on the research of the unique German dialect in Slovakia used by Huncokars, who inhabited the territory of southwest Slovakia in the mountains of the Small Carpathians. They came to the territory of Slovakia in several waves, probably from today's Bavaria. Nowadays, their offspring still live in these localities. This group has not been the subject of any systematic research and scientific interest of Slovakia mainly due to the political situation and the unregulated rights of minorities in the 2nd half of the 20th century in Slovakia.
The aim is to revitalize the Huncokar dialect, the culture and the identity of the current members of the community. These people have a very limited knowledge of Huncokar's dialect. Several older descendants of the original Huncokars are able to speak fluently in this dialect.
The partial aim of the project is to compose a textbook for a small circle of users, descendants of the original Huncokars who are interested in the historical and ethnological context as well as learning this dialect. The target group of this textbook is younger descendants of the Huncokars who know just little about the dialect. This textbook aims to educate readers about this dialect and convey knowledge of older generations of Huncokar's descendants to the younger ones.
Key words: German minority, language revitalization, textbook design, special didactics
Form of the contribution: article (in section)
---
---
Kontakt
SlovakEdu
OZ SlovakEdu
Štefánikova 9
949 01 Nitra
SLOVAKIA

IČO: 42118735
DIČ: 2022565633

+421 948 632253
office@slovakedu.sk
---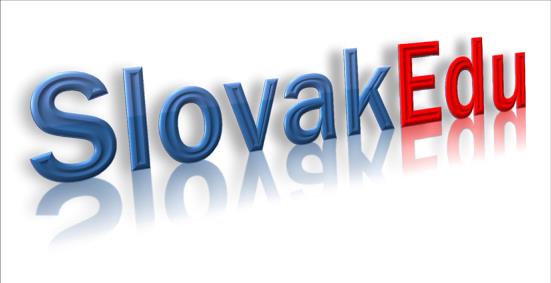 ---