Multicultural Teaching Faculty and a Monocultural Student Population: An Interpretive Analysis of Tertiary Teachers' and Students' Perceptions in the United Arab Emirates
the United Arab Emirates, ID LLCE2015-129
Emirati students at the University of the Emirates have a wide demographic of faculty members teaching them courses in their second language, English. These faculty members bring with them their own cultural assumptions, epistemologies and use of language which at times are in stark contrast to those of the students.
The aim of the research is to shed light on the effects that a multicultural faculty have on a monocultural student body and vice versa. This study looks at both faculty and students' perceptions of public tertiary education in the UAE. Namely, the research questions surround themes regarding the benefits and pitfalls of multiculturalism in a university environment.
Contentions are made based on qualitative data received regarding the levels of intercultural competence of both faculty and students. Noted are the importance of intercultural competence, how and why it is significant to have not only as a globalized member of a multicultural teaching faculty but how and why it is a central skill the fresh graduates must develop during their undergraduate careers.
---
---
Kontakt
SlovakEdu
OZ SlovakEdu
Štefánikova 9
949 01 Nitra
SLOVAKIA

IČO: 42118735
DIČ: 2022565633

+421 948 632253
office@slovakedu.sk
---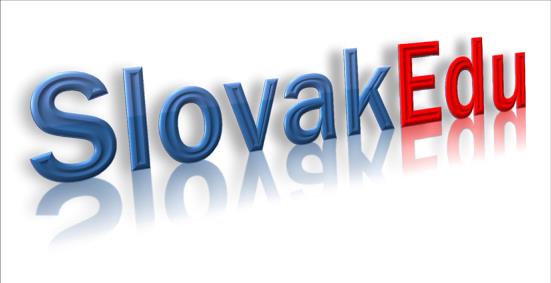 ---