Translating Metaphorical Expressions in Literary Texts: A study of three Kurdish translations of HAMLET
Dr. Hoshang Farooq Jawad (College of Basic Education, Sulaimani University, Kurdistan Region of Iraq) & Bandar Abdulqahhar Muhammad (College of Education, Salahaddin University, Kurdistan Region of Iraq), CLEaR2017-430; Abstract: Translation is often defined as the transference of the meaning of a stretch of language from one language into another. However, in the figurative use of language, particularly in metaphors, the overall meaning cannot be extracted out of the sheer meaning of the constituents and this makes its translation rather tricky. So, the translator has to depend on his/her background knowledge of the two languages including the two cultures in order to generate a suitable equivalence for them.
The present study explores three Kurdish translations of Shakespeare's Hamlet by adopting translation techniques proposed by Peter Newmark. It is designed to deal with some problems such as when a metaphorical expression undergoes translation, it often loses its metaphoricity and that translating them involves a considerable amount of cultural knowledge of both the source and the target language.
Thus, the paper will first define the concept translation and then metaphors by providing some background knowledge for both of them. Then explaining how metaphors could be translated from English into Kurdish by presenting some guidelines and advice-like notes for translators to observe when translating metaphorical expressions as well as analyzing and comparing selected samples of Kurdish metaphor translations from Shakespeare's Hamlet.
The study is assumed to be significant because despite having a large amount of translated texts since Kurdish (Sorani Dialect, which is an official language in Iraq next to Arabic) is severely lacking in theoretical translation literature. Hence, furthering the sources would undoubtedly help academics and professional translators improve their background knowledge and acquire new insights and techniques to catch up with the recent developments in translation theory and practice.
The study ends with some conclusions to be considered when a metaphorical expression is translated. These include, but are not limited to: translating metaphors should be literal if they personify a universal imagery, reducing the metaphors to the sense if the literal translation were not successful, or replacing the original metaphor by another metaphor which is standard in the target language provided they serve the same function.
---
---
Contact
SlovakEdu
OZ SlovakEdu
Štefánikova 9
949 01 Nitra
SLOVAKIA

IČO: 42118735
DIČ: 2022565633

+421 948 632253
office@slovakedu.sk
---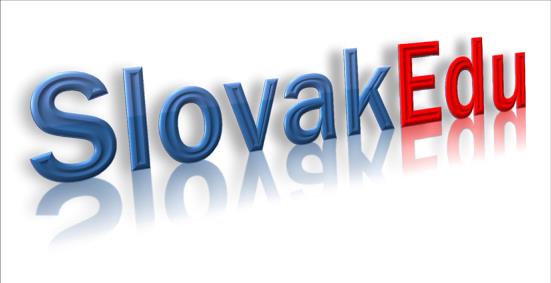 ---