Applications of futures studies methods to envision the future of education Case study: Future of learning and Teaching at university of Tehran by using Causal Layered analysis (CLA)
Mohammadali Baradaran Ghahfarokhi, Ali Mohaghar, Fatemeh Saghafi, & Alireza Aslani, University of Tehran, Iran, ID CLEaR2017-431; Abstract: Futures Studies (FSs), as an interdisciplinary field of study, has been established to anticipate the future possible events. Granted the significance of FSs in recognizing and shaping future developments, any attempt to predict the future of a professional career is of high value, and the field of education is no exception in this regard.
This paper applied causal layered analysis (CLA) as a framework and futuristic methodology to examine factors that hinder University of Tehran (UT) education system. The four layers of CLA: litany, systemic causes, discourse/worldview, and myth/metaphor help to disclose conditions in the current traditional system of Tehran University as a symbol of higher education in Iran as well as hidden beliefs that maintain traditional perceptions about education at the university. In this regard, we adopted the approach of Causal Layered Analysis (CLA) to analyze the data collected from different sources like literature reviews, upstream documents of the university and deep interviews with teachers, professors, faculty members, staff and administrators and students of the UT. The layers of CLA suggest that due to traditional, old-fashioned and fundamental myth and metaphors in the context of UT, it is unlikely that emerging issues and international trends will change education system in UT completely. Teacher-centered pedagogies instead of learners-centered pedagogies and technology-centered pedagogies, Hierarchical, collectivist, and restrained environment and society with a normative cultural orientation and preference for avoiding uncertainty, (high uncertainty avoidance index) will be reluctant to accept innovation and structural changes so quickly in university of Tehran. At the end, by finding new metaphors and new worldviews for university which should be considered in the future vision of the university to change the education system and pedagogies at the UT we proposed future scenarios of the education system for the university by 2025.
Key words: University of Tehran (UT), futures studies methods, foresight, Causal layered analysis (CLA), Vision, scenario planning, technological revolution, educational system, pedagogy. Future of education
---
---
Contact
SlovakEdu
OZ SlovakEdu
Štefánikova 9
949 01 Nitra
SLOVAKIA

IČO: 42118735
DIČ: 2022565633

+421 948 632253
info@slovakedu.com
---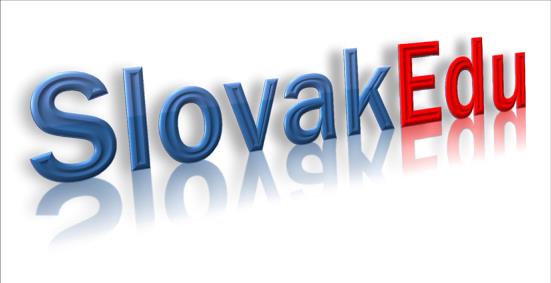 ---