Chronology of teaching Caucasian languages and its modern situation in case of endangered Caucasian language – Abkhazian
Ana Bakanidze, Georgia, ID LLCE2016-313; In terms of linguistics, Caucasian group of languages is interesting and rich language family, which is mostly spread in Caucasus region and combines more than 30 languages. The introductory part of the report will cover general historic and chronological overview of teaching Caucasian languages, while the main part represents the research on the actual issues connected to the teaching of specific Caucasian language – Abkhazian. According to Georgian Constitution, Abkhazian Language together with Georgian language has status of State language; most of the people talking in Abkhazian live in Georgia's occupied territory – Abkhazia. Based on UNESCO data – Abkhazian is endangered language and that's why, teaching of this language is especially important.
In the framework of the socio-linguistic research, we will discuss about following issues of teaching Abkhazian language: teaching methodology, teaching resource, teaching motivation – historic experience and modern situation. The research conducted on the bases of analysis of the following materials: verbal histories of people using this language, Georgia's language law, school or university textbooks on Abkhazian language, works of Abkhazian language specialists and print media materials of teaching Abkhazian. According to the survey: issues connected to the functioning and learning of Abkhazian language getting more and more weak, while the methodology of teaching is less improving and developing.
Key words: Sociolinguistics; Language and education, Caucasian languages, Teaching methodology; Teaching resource, Teaching motivation.
---
---
Kontakt
SlovakEdu
SlovakEdu
Priemyselná 1
917 01 Trnava
SLOVAKIA

IČO: 42118735
DIČ: 2022565633

+421 948 632253
info@slovakedu.com
---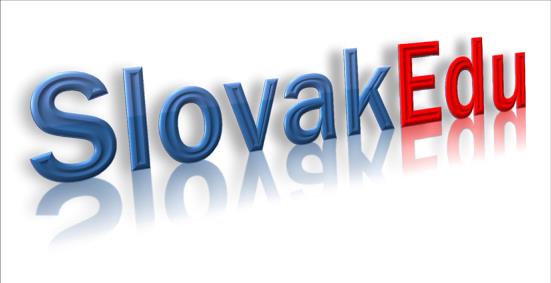 ---