Cyber ​​- digital cultural heritage in the museum and university environment
Ladislav Župčán & Peter Chrastina, University of Ss Cyril and Methodius, Slovakia, ID LLCE2017-135; Abstract: Education and presentation played a key role in the creation of museums and their collections. This moment has been deepened at the turn of the 18th and 19th centuries, when the bases of the exhibition plans were laid for the realization of "large" exposures, and the virtualization plan is currently dominated by the fact that the idea of ​​"own survival of values". The digital system is directed by several channels and gradually penetrates into the consciousness, with the aim of maximizing the expansion of virtual virtual reality, and creates a psychological-mental process based on the experience of the individual. Sensible to mechanical-analytical thinking in order to create specific conclusions and results The subject of the author's study is not only the analysis of the relevant plan through so-called museum cyberculture in several directions, as there are at least three segments of its design. Visitor's view, re-visit and virtual and cyber exposures play a key role in stabilizing cyberculture in museums by exemplifying 3D fortifications that are in the interest of author's interpretation. The weight of the study is also focused on a new alternative to cyber-digital fortification (Virtual or 3D castles) into university practice, resulting in the direct and indirect demonstration of the interconnection of the museum, university and virtual spectrum for visitors and listeners.
Key words: digital exhibition language, cyberculture, presentation and protection of collections, visual - virtual plan, museum, 2D / 3D castles, cultural monument, historical source, graphic software, 3D models
PhDr. Ladislav Župčán, PhD.
University of St. Cyril and Method in Trnava
Faculty of philosophy
Department of Historical Sciences and Central European Studies
Head of Department
E-mail: ladislav.zupcan@ucm.sk; ladislavzupcan@gmail.com;
Prof. RNDr. Peter Chrastina, PhD.
University of St. Cyril and Method in Trnava
Faculty of philosophy
Department of Historical Sciences and Central European Studies
Guarantor of study
E-mail: peter.chrastina@ucm.sk
---
---
Kontakt
SlovakEdu
OZ SlovakEdu
Štefánikova 9
949 01 Nitra
SLOVAKIA

IČO: 42118735
DIČ: 2022565633

+421 948 632253
office@slovakedu.sk
---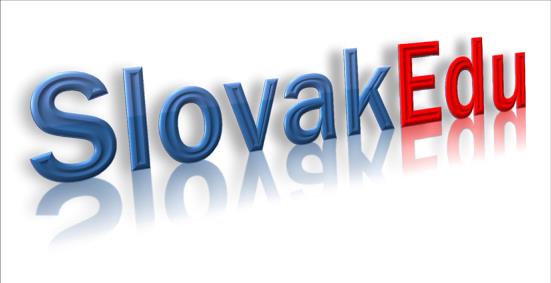 ---