Does Language Proficiency Really Matter in Peer Interaction? A Case Study of English Learning in Indonesia
Risa Fitria, President University, Indonesia; Abstract: Collaborative learning is a method that is widely used in foreign language classes. However, this becomes problematic when one party is passive and the other is dominant. Several studies on peer interaction have found that low proficient learners are usually passive and make little contribution during task completion. However, other studies also found the opposite results where mixed-proficiency pairs could foster collective scaffolding (Ohta, 2000). Inspired from an extracurricular English online program designed to improve speaking skills of low English proficient learners, this study sought to understand their attitudes to peer interaction when they were paired up with higher or same proficiency peers. The objective of this research was to investigate the attitudes of the low proficient learners (N=4) towards the implementation of peer interaction generally during their experiences of learning English and in this program in particular. The research utilised observations gained from learners' audio/video recordings of interactions and semi-structured interviews. The main findings demonstrated that familiarity with their pairs might contribute to their active or passive participation during peer interaction, even though these situations could change over time. It is recommended that FL teachers be familiarized with their learners' characters and pairing preferences as these factors can be beneficial in the implementation of peer interaction.
Keywords: Collaborative Learning, Attitudes, Peer Interaction, Low Proficient Learners.
---
---
Kontakt
SlovakEdu
OZ SlovakEdu
Štefánikova 9
949 01 Nitra
SLOVAKIA

IČO: 42118735
DIČ: 2022565633

+421 948 632253
office@slovakedu.sk
---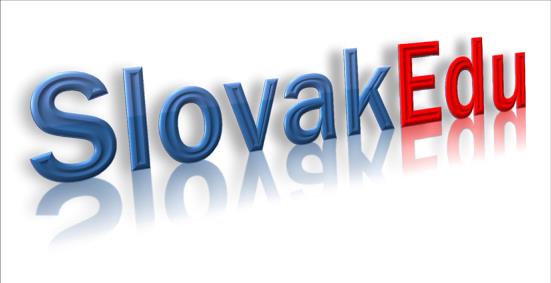 ---