EXIT SLIPS AS A FEEDBACK STRATEGY IN ENGLISH READING COMPREHENSION INSTRUCTION IN IBADAN
Nigeria, ID LLCE2016-266; The study determined the effects of Exit Slips as a feedback strategy in English reading comprehension instruction in Oyo township, Nigeria The moderator effect of home background was also determined. The study adopted a pretest-posttest control group quasi-experimental design using a 3x2 factorial matrix. The participants comprised 270 SS2 students in intact classes from six purposively selected secondary schools in Oyo. The experimental group was exposed to reading comprehension using Exit Slips as a feedback strategy for comprehension monitoring while the control group was taught with conventional read and explain strategy. Three null hypotheses were tested at 0.05 level of significance. Five instruments were used namely: Reading Comprehension Achievement test (r=.82), Questionnaire on Home Background (r=0.78) and Instructional Guide on Exit Slip.Data were analysed using Analysis of Covariance and Scheffe post-hoc analysis. Findings revealed that treatment had significant main effect on students' achievement in reading comprehension (F(3,266) = 15.725, P<.05). The students exposed to Exit slip instructional strategy had the highest mean score of (x=8.59) while those in the control group had the mean score (x=3.78). Also, there was significant main effect of students' home background on achievement in reading comprehension while the two way interaction effect of treatment and home background was also significant. It is recommended that teachers should adopt exit slips as a feedback and comprehension monitoring strategy.
Key words: Exit Slip, feedback strategy, comprehension monitoring, Achievement, Home background.
---
---
Kontakt
SlovakEdu
SlovakEdu
Priemyselná 1
917 01 Trnava
SLOVAKIA

IČO: 42118735
DIČ: 2022565633

+421 948 632253
info@slovakedu.com
---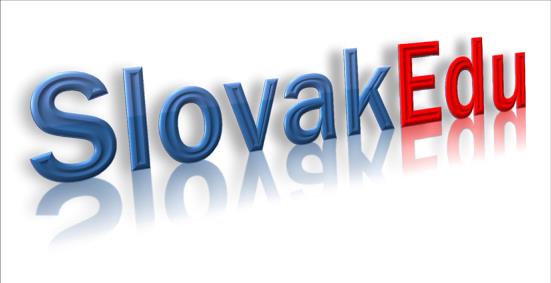 ---