Gender politics in Shakespeare's 'The Taming of the Shrew' as a stimulus for active learning and student engagement in the EFL classroom
Louise Kocianova, Trnava University, Slovakia; Abstract: An active approach in the classroom dominates the teaching of Shakespeare in UK schools and its benefits are widely acknowledged for bringing together thought and action in symbiotic relation (Gibson, 2000). In the EFL classroom however, the use of classic literature can seem daunting to many students and teachers for reasons including a lack of teacher expertise and poor language skills and acting abilities in students. This paper presents findings as a result of pedagogical practice with Slovak secondary school students who studied and performed scenes from the play, alongside engaging with issues of gender politics and controversy in the play as a stimulus for debate and discussion.
The research focuses on the impact of the pedagogical style on the engagement and attainment of students and the extent to which their listening skills and spoken fluency were improved by the project.
Key words: performance pedagogy, active approaches, Shakespeare, literature, gender
---
---
Kontakt
SlovakEdu
SlovakEdu
Priemyselná 1
917 01 Trnava
SLOVAKIA

IČO: 42118735
DIČ: 2022565633

+421 948 632253
info@slovakedu.com
---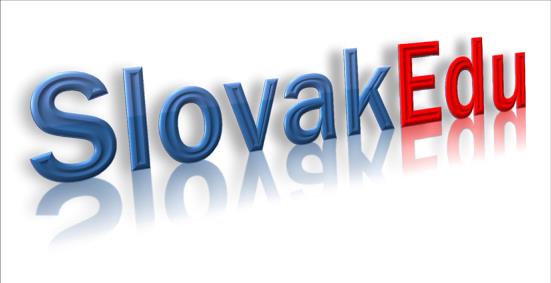 ---