IMPACT OF MEDIA ON THE COVERAGE OF CORRUPTION IN NIGERIA; A STUDY OF CHANNEL TELEVISION
Shola Adeosun, Lekan Togunwa, & Bola TaiwoBabalola, Moshood Abiola Polytechnic, Ojere Abeokuta, Nigeria, ID CLEaR2017-447; ABSTRACT: The thrust of this study is to evaluate the real impact of media on the coverage of corruption issues in Nigeria with focus on channels television. The major objective was to know the extent at which the media covered corruption issues in Nigeria and to know if there is any significant relationship between media coverage and the level of corruption in Nigeria. The research questions that guided the study include: to what extent has the media covered corruptions issues in Nigeria? To what extent do the media expose political misconduct in Nigeria? How do the media set the agenda for public discussion on corruption matters? To what extent do the media mobilize the pubic in the fight against corruption? The study was hinged on agenda setting theories. Survey analytical method was adopted, while the population of the study was the audience of channels televisions in Ikeja Lagos. 200 respondents were sampled with the use sample random sampling method. Questionnaires served as the data collection instrument. Findings revealed that the rules of the electronic media in tackling corruption include: creating awareness on corruption issues, education the public on their social right, reinforcing the efforts of the anti-graft agencies in the fight against corruption. Also, the media are significantly effective in tackling corruption by monitor and investigation the actions of those who are granted public trust and who may be tempted to abuse their office for private gain; channel television in its reports is effective to a very high extent in the fight against corruption; there is a significant relationship between the media coverage and the bid to eradicate corruption in Nigeria; the extent at which the media mobilize the public in the fight against corruption is very big. It was recommended that the media should be strengthened; there is need for improved protection of journalists who investigated corruption.
Keywords: Impact, Media, Coverage and Corruption
---
---
Contact
SlovakEdu, o.z.
OZ SlovakEdu
Štefánikova 9
949 01 Nitra

IČO: 42118735
DIČ: 2022565633

+421 948 632253
office@slovakedu.sk
---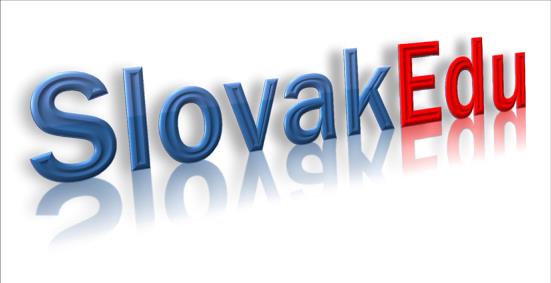 ---