Integrating emotional intelligence into literature classes
Brigita Miličić & Jakov Sabljić, Josip Juraj Strossmayer University of Osijek, Croatia, ID LLCE2018-415; Abstract: Emotional intelligence is a set of abilities that enable a person to function normally everyday and successfully tackle various difficulties. It is essential to nurture the development of emotional intelligence from the earliest age, in the family, and later on in school. Researchers emphasize the importance of developing emotional intelligence skills in the classroom, but few of them provide concrete approaches and methods for stimulating the emotional development of students.
The paper deals with the methods of integrating emotional intelligence into literature classess. The concept and importance of emotional intelligence and the possibility of developing emotional intelligence skills in the classroom are explained theoretically. In the next part, an action research conducted in two Osijek schools in Croatia is presented. The action research examines the adoption of certain emotional intelligence skills by students, as well as the effectiveness of certain methods in improving emotional intelligence skills in literature classes. The paper further presents the results of an online survey conducted in Croatia among fourth-grade students of Županja Grammar School and Osijek students of the Faculty of Humanities and Social Sciences, the Faculty of Civil Engineering, the Faculty of Food Technology, the Department of Mathematics, the Faculty of Education and the Faculty of Law. The following emotional intelligence skills were examined in the survey: recognition, understanding and management of one's own emotions, empathy, as well as recognition and understanding of the emotions expressed by a lyrical subject.
Keywords: literature class, emotional intelligence, teaching methodology, action research
---
---
Kontakt
SlovakEdu
SlovakEdu
Priemyselná 1
917 01 Trnava
SLOVAKIA

IČO: 42118735
DIČ: 2022565633

+421 948 632253
info@slovakedu.com
---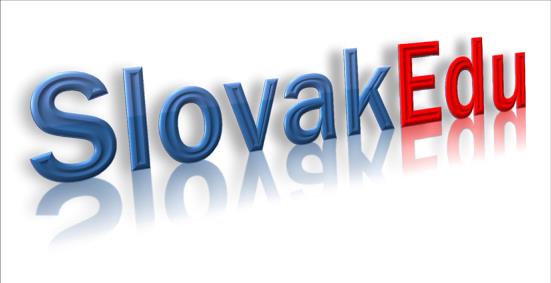 ---