Media Literacy and Culture in Education Settings
Tina Benigno, Canada, ID LLCE2016-244; Sara Ahmed, in her seminal work, The Cultural Politics of Emotion (2004), argues that emotions "produce the very surfaces and boundaries that allow the individual and the social to be delineated as if they are objects" (10). In other words, it is emotions that create meaning in our world, suggesting that there is much significance in cultural practices which produce emotional responses and affect. Cinema is a sensory-rich medium which is extremely popular among adolescents, and it can captivate a teen viewer to the point that it has a measurable effect on her self-concept. How does media language translate into how we experience the world? Film and media literacy in education settings can help students recognize the cultural factors that infiltrate their daily entertainment experiences.
In this paper, I will argue that film and media literacy is a crucial – but still undervalued – skill for educators and students to develop. Becky Parry (2013) asserts that children's engagement with film and media has direct and significant influence on their developing identities. Furthermore, Catherine Driscoll (2011) contends that representations of the teenager in films that are marketed towards them exemplify how media can both reflect and influence images of youth. Impett et al. (2011)'s longitudinal study proposes that media literacy programs are one way of helping girls to become "less self-objectifying" (55). Media literacy encourages young people to be curious and critical about the various forms of media that they consume within their culture. Furthermore, media literacy is not simply about interpreting media, but also producing it. This paper will survey these studies and emphasize the importance of developing these educational practices, drawing from the Young Digital initiative, which promotes young people acting as co-researchers and co-producers of digital texts, as part of broader media literacy work.
Bibliography
Ahmed, Sara. The Cultural Politics of Emotion. New York: Routledge, 2004.
Driscoll, Catherine. Teen Film: A Critical Introduction. Berg: Oxford, UK. 2011.
Impett, Emily A., James M. Henson, Juliana G. Breines, Deborah Schooler, and Deborah L.
Tolman, "Embodiment Feels Better: Girls' Body Objectification and Well-Being Across Adolescence," Psychology of Women Quarterly 35 (1). 2011. 46-58.
Parry, Becky. Children, Film and Literacy. Baskingstoke, Hampshire, UK: Palgrave Macmillan. 2013.
Young Digital. University of Edinburgh, University of Glasgow, 2015. https://www.youngdigital.net/co-producers/young-people-as-co-producers
---
---
Kontakt
SlovakEdu
SlovakEdu
Priemyselná 1
917 01 Trnava
SLOVAKIA

IČO: 42118735
DIČ: 2022565633

+421 948 632253
info@slovakedu.com
---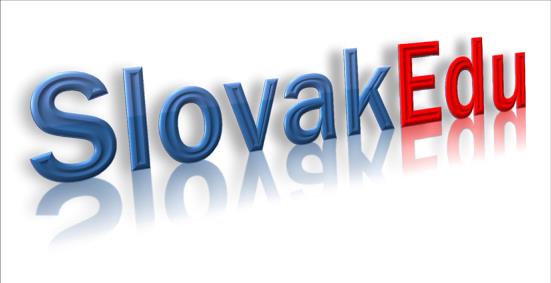 ---