Negotiating language and identity in Qatar's international branch campuses
Sara Hillman, Texas A&M University at Qatar, ID LLCE2018-355; Abstract: This papers provides a critical discussion of Qatar's international branch campuses (IBCs). I examine the on-the-ground realities of Qatari students who must constantly negotiate their identities as they shift back and forth between IBCs and their local communities. I draw on triangulated data from 90 students via questionnaires, interviews, focus groups, and classroom field notes, collected as part of an ongoing longitudinal study examining the linguistic and educational experiences of Qataris studying at IBCs. I discuss how students both embrace and resist elitism and their identities as IBC students, in ways that echo Qatar's zigzagging national education policies and rhetoric about the prestige of the IBCs while also increasingly pushing Arabization policies. On the one hand, students buy into neoliberal policies that Western-oriented and English-medium education is better and exhibit tremendous pride that they are IBC students. On the other hand, students are careful to avoid being seen as showing off or as too Western, and purposely downplay their English language abilities in their local communities in various ways.
Key words: Language and identity, international branch campuses, Qatar
---
---
Kontakt
SlovakEdu, o.z.
OZ SlovakEdu
Štefánikova 9
949 01 Nitra

IČO: 42118735
DIČ: 2022565633

+421 948 632253
office@slovakedu.sk
---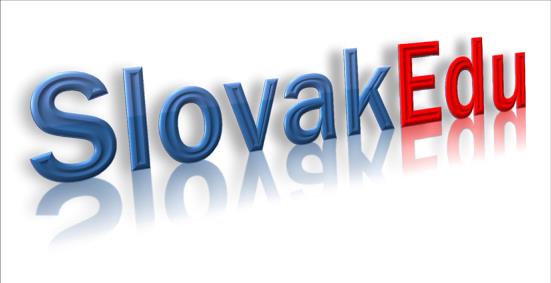 ---