Project- Based Learning: Integrating Skills & Specifying Needed Objectives
Dina Badawy, Egypt, ID LLCE2017-126; Abstract: Project Based Learning is a dynamic approach to teaching in which students explore real-world problems and challenges, simultaneously developing cross-curriculum skills while working in small collaborative groups. The aim of this study is to show the efficiency of this approach in second language acquisition. This technique has certain elements, which should be followed. First of all, an extended time frame should be stated for the project to take over. This technique also incorporates collaboration where students can work collaboratively in pairs or groups where action is involved. The skills integrated in the project can be listening and speaking in the first place but it can also involve reading and the product can be presented through writing. Therefore, Project Based Learning technique can involve the four skills.
The project should also include a certain form of inquiry or investigation for the sake of research. There should be an end product that is shown to the audience. The reasons of incorporating Project Based Learning in English Language Teaching are very effective. First, it prompts collaboration and interaction between students. Second, they communicate meaningfully and for authentic purposes. This technique also allows students to work with a variety of learning styles to demonstrate their acquired knowledge. Students can be given choices in groups and they should be given the opportunity to display what they are good at. The choice of the project should entail exciting work. It also should be supporting course goals and objectives.
Key Words: second language acquisition, English Language Teaching, Project, collaboration.
---
---
Kontakt
SlovakEdu
OZ SlovakEdu
Štefánikova 9
949 01 Nitra
SLOVAKIA

IČO: 42118735
DIČ: 2022565633

+421 948 632253
office@slovakedu.sk
---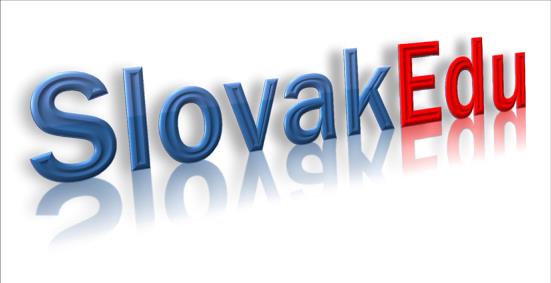 ---