Raising a Postmodern Awareness: Translation of Literary Texts and Translator's Multiple Identities
Turkey, ID LLCE2016-312; This paper argues that while postmodern translation theories advocate the application of the radical, liberating translation strategies, the actual translations of our postmodern era have an opposite tendency, especially in the translation of literary texts. In this respect, translating literature requires a special outlook concerning both the translator's cultural identity and the work of art in question, that is, translators' awareness is to be increased through the postmodern view in literary translation which locates neither the translators nor the translated texts into fixed frames. Unlike the 18th and 19th century narrative that focused on people who were beginning to see themselves as individuals, and who were trying to find a place in the new industrial culture, today's literary texts deal with the question of identity at many different and sophisticated levels. Therefore, modern translators are required to be the new authors, the new protagonists, the new antagonists, and the new critics of those texts. Since the interaction between literature and truth is enigmatic, and since translators are no longer the parts of local networks that formerly provided them with a defined frame of reference, interpreters are now required to assume varying roles and identities while translating to pursue the postmodern questioning in the translation as well. Moreover, contemporary world's translators are no more the people of in-betweenness, but the people of amongness; they 'suffer' from or 'enjoy' the feeling of being displaced individuals. Hence, any cultural environment is a new home for them. Finally, the paper is designed to show how translators' multiple identities help them penetrate more into the core of the texts that are both local and global.
Key Words: Translation, Literature, Post-modern, Identity, Local, Global
---
---
Kontakt
SlovakEdu, o.z.
OZ SlovakEdu
Štefánikova 9
949 01 Nitra

IČO: 42118735
DIČ: 2022565633

+421 948 632253
office@slovakedu.sk
---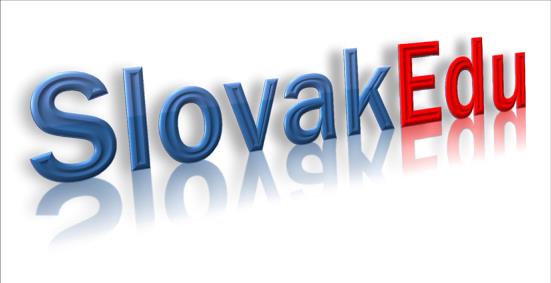 ---