Reflections from teachers and students on speaking anxiety in an EFL classroom
Songyut Akkakoson, Thailand, ID CLEaR2016-304 This paper investigates instructor views on speaking anxiety in English conversation classrooms and anxiety-coping strategies students employ. The existence of speaking anxiety was revealed via teacher interviews. A total of 88 students also responded to interview forms for an analysis of anxiety-coping strategies they utilised in class. The findings of the teacher interview data put forward that students of this study have experienced speaking-in-class anxiety, influencing their grades to some extent. Their lack of self-confidence, having poor English background and having neither intrinsic nor extrinsic motivation to use the language are three factors that may hinder their development of oral skills. Using the target language in class is viewed as a must in theory, but flexibility is allowed in practice. Moreover, based on student interview data, there is a wide range of strategies students employ to deal with anxiety. Social strategies are most frequently used. Suggestions for oral English improvement are also given. An increased repertoire of vocabulary is considered the most effective tool for such improvement.
Keywords: speaking anxiety, oral English, anxiety-coping strategies
---
---
Kontakt
SlovakEdu, o.z.
OZ SlovakEdu
Štefánikova 9
949 01 Nitra

IČO: 42118735
DIČ: 2022565633

+421 948 632253
office@slovakedu.sk
---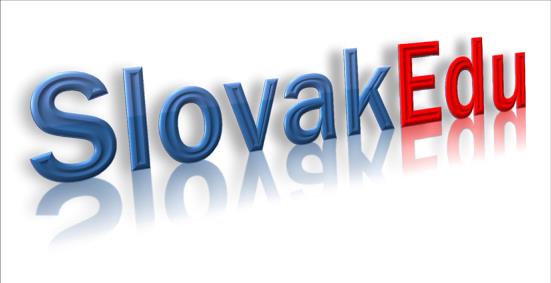 ---