Researching academic biliteracy practices in language professor-researchers through narrative frames
Jitka Crhová & María del Rocío Domínguez, Universidad Autónoma de Baja California, México, ID LLCE2018-398; Abstract: Narrative enquiry has gained popularity in recent years in Social and Human Sciences since narratives allow the study of subjectivities and experiences of individuals as well as groups that share certain characteristics. Some authors have proposed this type of research to explore teachers´ professional development. This presentation reports the results of a research project which held as an objective to describe academic biliteracy practices in language professor-researchers from three Mexican higher education institutions with the use of the narrative frames.
The technique of the narrative frames was employed, in this case, to gather professors' narrations that best describe their biliteracy practices. The narrative frame used is a written skeleton template with a series of sentence starters mainly, with the allocation of space that required participants´ completion in order to build a continuous story for posterior content analysis. The instrument consisted of two thematic parts. The first one reported on language choice preferences for academic literacy practices, as well as the reasoning behind those, including publications, citations, the use of references for reading and writing, presentations in congresses, alternating use of two languages or code-switching practices in presentations, communication with colleagues etc. The second part of the narrative frame focused on biliteracy practices in the classroom where the preparation for lesson presentations, language use in the classroom, including the teacher-student, student- teacher, and student-student communication, and in the class related e-mails were contemplated, among other topics.
The study allowed us to acknowledge that the preferred language to publish is Spanish, followed by English and French. When consulting literature, the professors´ do it almost exclusively in English, and it is the same language that prevails in their bibliographical references. In as much as citations from sources in different languages, some always translate, while others prefer to maintain the quotation in the original language. The tendency to translate is more pronounced for academic publications and presentation in congresses, while in classroom presentations they maintain the citation in the original language, usually Spanish or English. In the classes, the majority alternates the use of languages, depending on the nature of the subject. In general, language professors display favorable attitudes toward code alternation and code-switching in the classroom and in the professional sphere.
The use of the narrative frame has been proven a useful format for gathering the insight into language university teachers' biliteracy practices, enabling the participants to follow the guidance of the frame for re-telling and reshaping their experiences as well as it allowed us to obtain the content we needed to explore in pursuit of our research purposes.
---
---
Kontakt
SlovakEdu
SlovakEdu
Priemyselná 1
917 01 Trnava
SLOVAKIA

IČO: 42118735
DIČ: 2022565633

+421 948 632253
info@slovakedu.com
---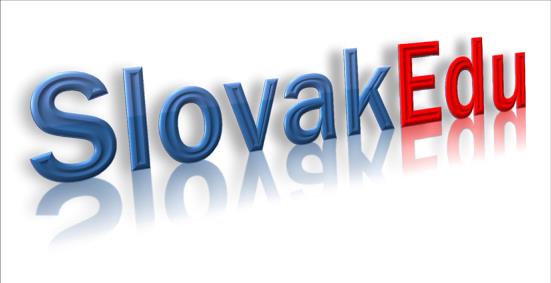 ---