Stressing pre-school foreign language teaching (English) efficiency.
Martyna Maria Manowska, Poland, ID LLCE2018-360; Abstract: This article is a description of two types of methods used in Polish public and non-public kindergartens in teaching English. This study also covers some problems connected with managing preschool classes as well as compares the two methods used to teach English to young learners in Poland. The article focuses not only on methods themselves but it also provides the characteristics of preschool education in Poland, including the characteristics of preschool children and teachers. However, the main focus of this article is on the description of non-traditional methods of second language learning such as an immersion method that turned out to be used in the majority of non-public kindergartens in Poland as well as in language schools. This method is based on using the target language only. No mother tongue is allowed because the most important issue in case of this method is the exposure to the target language. The article also describes the research done on the topic, all the procedures and tools used in the study, and the results and its analysis of the research. What is more, one of the major concern of the article contains an introduction to my future studies about the issues of creativity into English language lessons. Basing on my previous research, I may assume that creative lessons are much more effective for the students as well as interesting and motivating. This article attempts to clarify second language learning process in Poland and tries to figure out the most effective and appealing way to teach young learners.
Key words: second language learning, second language teaching, Polish education, young learners, kindergarten
---
---
Kontakt
SlovakEdu, o.z.
OZ SlovakEdu
Štefánikova 9
949 01 Nitra

IČO: 42118735
DIČ: 2022565633

+421 948 632253
office@slovakedu.sk
---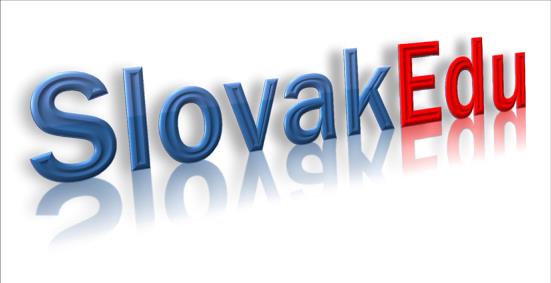 ---