The Challenge of Plurilingualism in Slovak Educational Context (Synchronic and Diachronic Comparison)
Slovakia, ID LLCE2015-209
At first, the author analyses the current challenges of European institutions to apply pluralistic approaches to languages in national langauge policy. According to them, the Slovak school system should be actively open to linguistic and cultural plurality. Plurilingual methodology uses educational approaches focused on awareness of the need to acquire more languages and the efficient ways of doing it.
In the synchronic part, the study analyses the discrepancies between European and Slovak plurilingual policy. Data are taken from state educational documents as well from interviews with teachers and teaching students, specifically about their personal need to respond to the current plurilingual challenges.
In the diachronic part, the author looks back into the plurilingual society of the 18th ct. and the response of Matej Bel - a Slovak language methodologist – to it. His reformative language methodology is described and partly compared with the main principles of plurilingual approach of J. A. Komenský.
In the end a short synthesis of both views are presented to show possible ways of how to gradually apply pluralistic approaches to language education in current schools in Slovakia.
Key words: plurilingualism, pluralistic approaches, Slovakia, Matthias Bel, Komenský
---
---
Kontakt
SlovakEdu
OZ SlovakEdu
Štefánikova 9
949 01 Nitra
SLOVAKIA

IČO: 42118735
DIČ: 2022565633

+421 948 632253
office@slovakedu.sk
---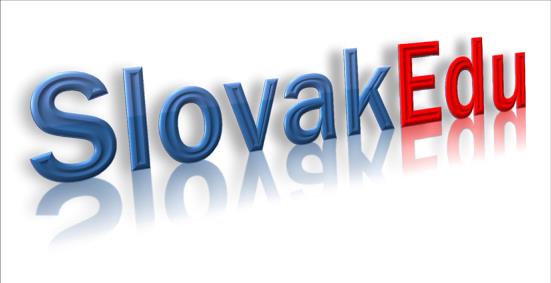 ---