The idea of freedom in Iris Murdoch's novel "Under the Net"
Ms Eter Shavreshiani, Georgia, ID LLCE2018-322; Abstract: Dame Jean Iris Murdoch was one of the best and remarkable British novelist, philosopher and playwright of the twentieth century. She propounds her theory of human personality. She believes that freedom and goodness play an important role in the making of human personality. In her very first novel Murdoch represents that freedom is only an idea and in later novels we see the continuation of this theme. Murdoch shows the readers how her characters suffer, their alienation, isolation from society and at the same time proposes the ways of overcoming these difficulties. In her novels, she clearly shows us that it is impossible to be free without realizing and gaining of certain qualities. Murdoch wants the reader to understand that being free is very difficult to interpret and that this universal concept is interconnected with love, truth, art. Murdoch's protagonist is seeking his personal freedom throughout the novel, this process is very challenging and full of lots of obstacles, but he manages to survive and finds the way to the sun. Her novels reveals very strong humanistic qualities. Murdoch tries to explore problems concerning art, truth, love, life, reality for her characters in order to find freedom and save themselves from the meshes of society. Their life is endless fight for finding personal freedom and finding their place in the society. Murdoch drastically shows the readers that without finding freedom and establishing oneself in the society it is unimaginable to create a work of art, in this case, a novel. Having known the bitterness and unfairness of life Murdoch's aim is her characters to achieve not only physical freedom but also mental, psychological and emotional independence.
It should also be noted, that at the very beginning of her career, we see the first person narration and this in not random. By using this technique the protagonist himself turns to the reader, talks to us about diverse issues and consequently, both the narrator and the reader are equally involved in the long process of seeking human freedom. Murdoch shows us a long, difficult way which her protagonists are on to change radically and finding their "selves" in the society where people only want to hide somewhere and not to fight for their desires and ambitions.
The aim of this paper is to highlight the key element-freedom in Iris Murdoch's first novel "Under the Net" and to show us once again that Murdoch stands for human freedom, freedom of thought, freedom of choice, freedom of speech but at the same time she is aware how difficult and harsh it is to achieve all of these.
Keywords: Freedom, isolation, seeking oneself, society.
---
---
Kontakt
SlovakEdu, o.z.
OZ SlovakEdu
Štefánikova 9
949 01 Nitra

IČO: 42118735
DIČ: 2022565633

+421 948 632253
office@slovakedu.sk
---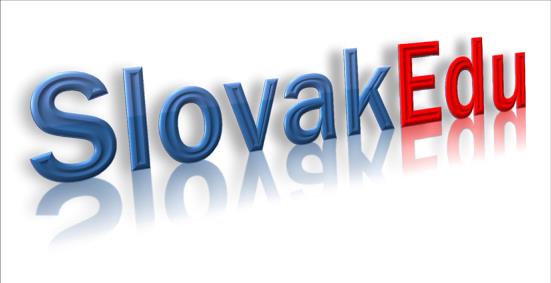 ---