TOWARDS A CULTURAL UPHEAVAL: THREE DECADES OF BANGLA DALIT LITERARY MOVEMENT
dr. Jaydeep Sarangi, India, ID LLCE2018-301;
"Dalit literature sensitizes both the Dalits and non-dalits, the victims and the perpetrators with the its special literary appeal and literary attack."---Neerav Patel
Dalit literature in India intends to articulate this social, cultural, political and religious oppression perpetrated in this country. "Awareness of this oppression does not simply manifest itself in torrid descriptions of dalit life. Rather, it attempts to derive out of these experiences a new value system that would help dalits to carve out a new social reality." (Jatin Bala) The dalits are determined to narrate the dalit agony, assertion, resistance, anger, protest and mobilization. It is important to note here that while responding to the past experience, the dalit writers are conscious of the present and give hint of the future. They make a fervent plea for a complete overhaul of society by questioning all notions of caste and class. Thus dalit literature serves as a protest and reaction against the caste system and the age-old tradition of discrimination, exploitation ruthlessness and deprivation. Kalyani Thakur, a renowned dalit feminist writer from Bengal, during an interview with Jaydeep Sarangi and Angana Dutta claimed, "For me ,writing poems is participating in cultural movement.I write poems to register my thoughts and feelings. It does beyond the literary boundary. My poems address social issues. They are the poetics of age-old oppression against the dalits ." For Sharankumar Limbale, "The rebellion mood became important tone of our expression. So, dalit literature is not only corpus of pain and suffering, but it is revolt against inhumanity."(Interview with Jaydeep Sarangi) Dr. Ambedkar once said India needs social democracy. One can take a dalit poem and feel the rhythm of distress and anguish arising out of the pain and suffering for generations.
Literary productions by the dalits of Bengal are centuries old.It's a cultural movement for freedom and resistance based on the slogan, "Educate, agitate, organize". Some authors like Manohar Mouli Biswas and Kapilkrishna Thakur trace them back to the Charjapadas, particularly the verses composed by Shabariswar Shabaripada, others like Manoranjan Byapari trace them to the flourishing of Matua literature in the nineteenth century under the impetus provided by namashudra social reformers Harichand Biswas (1812-1878) and his son Guruchand Biswas (1847-1937).The Sun is in the sky.
The Dalit Literary Movement in Bengal, inspired and propelled by the one in Maharashtra, was initiated in 1976 through the establishment of 'Navayug Sahitya and Sanskriti Parishad'. Their mouthpiece was the journal 'Otoeb'. Nareshchandra Das, Sharat Baruri and Nakul Mallik were its earliest leaders.My full paper will give details of this cultural upheaval and resistance in West Bengal,India.
Key words: awareness , mouthpiece,matua, namashudra, dalit
---
---
Kontakt
SlovakEdu
SlovakEdu
Priemyselná 1
917 01 Trnava
SLOVAKIA

IČO: 42118735
DIČ: 2022565633

+421 948 632253
info@slovakedu.com
---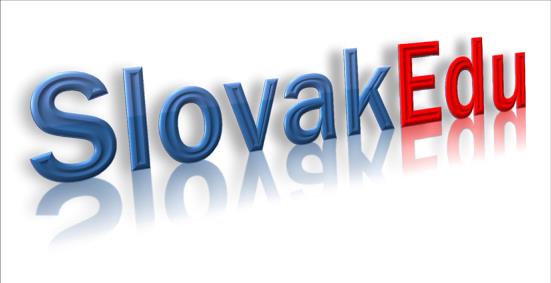 ---