Translation as testimony: The politics of cultural representation in Daoud Hari's The Translator and Laura Esquivel's Malinche
Sonia Farid, Egypt, ID LLCE2016-238; When the Nahua woman known as La Malinche became the interpreter of Hernán Cortés, the conqueror of Mexico, she was not only carving her name as one of history's most influential translators, but was also rendered one of the most enduring symbols of the cultural intricacies of translation. Malinche's knowledge of both Spanish and Nahuatl and the way it made her instrumental in the conquerors' success took her role from the level of linguistic mediator to that of an active agent in cultural transformation, or rather cultural erosion. Having used her linguistic abilities to help the invaders against her people, Malinche has since the conquest been labeled a traitor. Becoming Cortés's mistress served to further confirm this idea. Yet, being arguably the bearer of the first "mestizo," Malinche came to be perceived as the mother of the Mexican people and the progenitor of the new race. In both cases, La Malinche has till this moment been emblematic of the complexities of cultural representation.
Laura Esquivel's novel Malinche (2007) explores the heroine's position at the crossroads between two cultures where the demarcations between the target and source languages are blurred as her allegiance is put into question. The act of translation is rendered ambivalent with the translator, being a slave to the Spaniards, lacking the free will for such a vocation, thus unable to choose sides or determine who she represents. She, however, could have played a major role in preserving the memory of her pre-Colombian world just before its eradication. Daoud Hari's The Translator: A Tribesman's Memory of Darfur (2009) offers a different perspective of the role of the translator. Hari, who belongs to the Zaghawa tribe in Western Sudan, acts as a mediator between his people, who are being subjected to systematic genocide by the government-backed Janjaweed militia, and the outside world. Through making the conscious decision to go back to Darfur, Hari turns his knowledge of English into the tool through which he can make the voice of his people heard, hence choosing to be their representative and taking upon himself the task of documenting their trauma.
This paper tackles the nature of translation through comparing the role of the translators in both works and exploring the different levels of representation associated with the process of translation. This will be done through examining the loyalty-treason paradigm and how far it affects, positively and/or negatively, the role of the translator as the bearer of his/her people's memory. The paper will, therefore, deal with the relation between translation and testimony and will investigate how far translation can, in this sense, complement storytelling as a means of chronicling and resistance.
Keywords: Translation, cultural representation, testimony, Laura Esquivel, Daoud Hari
---
---
Kontakt
SlovakEdu
SlovakEdu
Štefánikova 9
949 01 Nitra
SLOVAKIA

IČO: 42118735
DIČ: 2022565633

+421 948 632253
info@slovakedu.com
---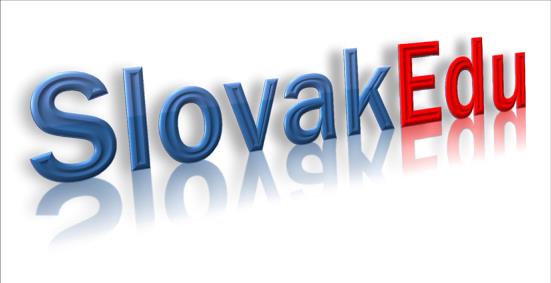 ---