USE OF STUDENT-PRODUCED VIDEOS TO DEVELOP ORAL SKILLS IN EFL CLASSROOMS
NADİDE ÖZGÜÇ AKDENİZ, Turkey, ID LLCE2016-398; This paper discusses the use of student-produced videos to improve speaking skills in EFL classrooms, with emphasis on their use in preparatory classes at Kocaeli University, School of Foreign languages. The use of student-produced videos as a learning and teaching tool may greatly enhance the quality of students' oral skills in many ways. They have the chance of reviewing their own performances, evaluate their speaking skill and become more self-critical of their abilities. The perspectives of using the student-created videos for the development of oral skills in language classrooms are presented. The attitudes of students about recording videos for their project assignments, possible benefits of using them in the language classroom, and most importantly the difference between using traditional and video recording projects in terms of improving communication skills are studied throughout this study.
Key words: Student-produced videos, Oral skill development
---
---
Kontakt
SlovakEdu, o.z.
OZ SlovakEdu
Štefánikova 9
949 01 Nitra

IČO: 42118735
DIČ: 2022565633

+421 948 632253
office@slovakedu.sk
---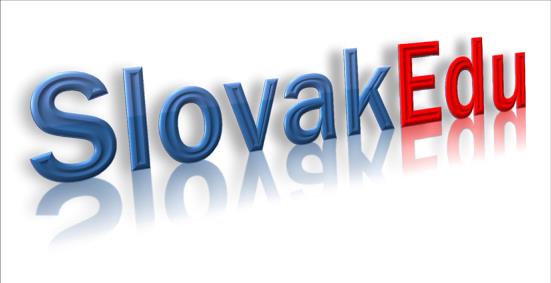 ---