Writing in a foreign language as a form of an inter-cultural experience
Krystyna Droździał-Szelest, Poland, ID LLCE2016-231; The presentation examines the influence of culture on writing and learning to write in a foreign language, with a special focus on academic writing of advanced English philology students. To comply with the requirements of the M.A. programme, the students are expected to "produce" an M.A. thesis in English, which, in the present context, can be thought of as a product of culture. In a similar vein, the process of working on the thesis can be looked at as some form of an intercultural experience.
It has to be born in mind, however, that such a complex writing task requires native-like proficiency in English which may not be that easily attainable for foreign language students. According to Kaplan (1972), different speech communities have different ways of expressing ideas in writing which means that non-native users of English may/will employ rhetorical paradigms/patterns of texts that do not match the expectations of the native English reader, especially as rhetorical organization of text and its progression are often determined by the thought patterns of members of a particular culture. It is, therefore, necessary and desirable for the non-native users of English to learn to construct texts according to paradigms commonly found in the English writing if they want their texts to be fully accepted.
Thus, the presentation focuses on such crucial issues as the skill of writing in a foreign language, cultural differences and the notion of a paragraph. The concept of genre and its significance for teachers of academic writing and M.A. theses supervisors is addressed as well, together with some suggestions as to how to help students to overcome problems connected with cultural differences in writing. Last but not least, bearing in mind the fact that English has become a lingua franca of our times, the presentation tries to answer the question whether an ability to produce native-like texts is truly necessary.
Key words: culture, product of culture, intercultural experience, academic writing, rhetoric, genre.
Reference:
Kaplan, R.B. 1972. "Cultural thought patterns in inter-cultural education". In Croft, K. (ed.). 1972. Readings on English as a Second Language: For Teachers and Teacher-Trainees. Cambridge, Mass.: Winthrop Publishers, Inc. 245-262.
---
---
Kontakt
SlovakEdu
OZ SlovakEdu
Štefánikova 9
949 01 Nitra
SLOVAKIA

IČO: 42118735
DIČ: 2022565633

+421 948 632253
office@slovakedu.sk
---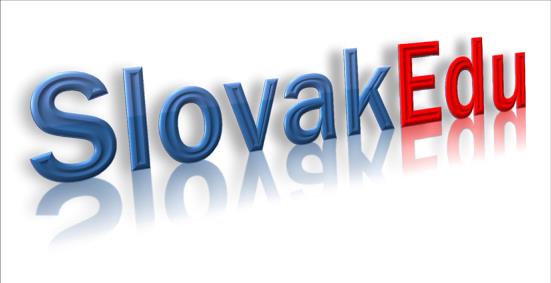 ---