Visa information for the Czech Republic
The Czech Republic is a member of the EU and the Shengen area. To get the detailed info about visa process, please, consult the official website:
https://www.mvcr.cz/mvcren/article/third-country-nationals-entering-the-czech-republic.aspx/en/consular_info/visa
Invitation Letters
When you register for the conference from outside the Shengen area and you need to aply for visa, CLEaR2016 will provide a letter of invitation upon request. You need first register for the CLEaR2016 Conference to be eligible to request a letter of invitation. To register for the conference, please visit our Registration section.
The invitation letter will be addressed to you as a member of the university/college/academic institution staff and sent to the institution you are affiliated to (according to the data in your registration form). We never send invitation letters to private persons and to private addresses.
If you have questions about the letter of invitation procedure, please contact slovakedu@gmail.com.
Due to the fact that an application for a visa can be a lengthy process, CLEaR2016 recommends that you start your visa application process early: 90 to 120 days prior to the conference.
---
---
Contact
SlovakEdu
SlovakEdu
Priemyselná 1
917 01 Trnava
SLOVAKIA

IČO: 42118735
DIČ: 2022565633

+421 948 632253
info@slovakedu.com
---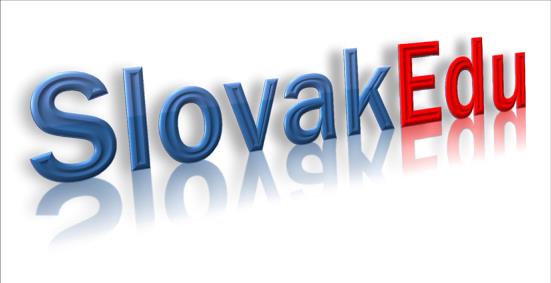 ---