LLCE2015 Plenary speakers
Prof. AnthonyTassa
Performing Arts Coordinator
College of Arts & Sciences

the United Arab Emirates
Anthony Tassa is a Professor of Theatre and the Performing Arts Coordinator at the American University of Sharjah in the United Arab Emirates. He has worked professionally as an actor, director, and fight choreographer, and has taught and directed in academia since 1998. His devised theatre pieces Neveshaya and Warsaw Uprising 1944 were guest productions at the Kennedy Center American College, Region IV Festival. Additional devised pieces, Macbeth Arabia Deconstructed and Antony and Cleopatra: Conflicts appeared at the Global Shakespeare Student Festival at NYU-Abu Dhabi in 2013 and 2014. Tassa has acted or directed in more than 100 theatrical productions, and he is a proud member of Actor's Equity Association.
Shakespeare in Arabia:
Directing Macbeth Arabia and Antony and Cleopatra in the United Arab Emirates
Abstract: Working with student theatrical production casts, this paper details the exploration of various cultural elements in staging two plays by William Shakespeare, Macbeth Arabia and Antony and Cleopatra. It looks specifically at portions of the text and their direct correlation to cultural elements in the Arab world. The productions were staged in Sharjah, United Arab Emirates in November 2011 (Macbeth Arabia) and December 2014 (Antony and Cleopatra). The primary question being examined: How does one adapt moments from Shakespeare's text to the culture for which it is being presented? It sheds light on the idea that the themes in the works of this great playwright are universal and can apply to any cultural setting.
Keywords: Shakespeare, Theatre, Drama, Arab, Culture
xxxxxxxxxx
Karel Philipsen & Myrna Feuerstake
BOOR, Rotterdam, the Netherlands
CLIL and co-operative learning strategies in primary education in the Netherlands
Abstract: Early English in the Netherlands is relatively new. Until recently the focus was (almost) completely on the use of English course materials. CLIL is now introduced, a welcome transfer from secondary education. The presenters are managers of EarlyBird, the leading centre of expertise for Early English. EarlyBird has designed a great number of CLIL projects for primary schools (age 4-12 years) serving two goals: to increase the time children can spend on learning of and working in English leading to integration of English lessons and activities in the regular curriculum. It is essential that children become independent users of the target language. A model of co-operative learning in CLIL has been developed with special attention to various forms of presentations by the learners. Two other issues addressed are the need to differentiate in the heterogeneous classroom settings of primary education and formative assessment. The projects require use of digital resources and are used by hundreds of schools. EarlyBird is also involved in the design of new course materials English for publishers in the Netherlands and abroad and has teacher training programmes in CLIL methodology.
Keywords: Early English, primary education, CLIL methodology, digital resources, differentiation, assessment, integration in regular curriculum
---
---
Contact
SlovakEdu
SlovakEdu
Priemyselná 1
917 01 Trnava
SLOVAKIA

IČO: 42118735
DIČ: 2022565633

+421 948 632253
info@slovakedu.com
---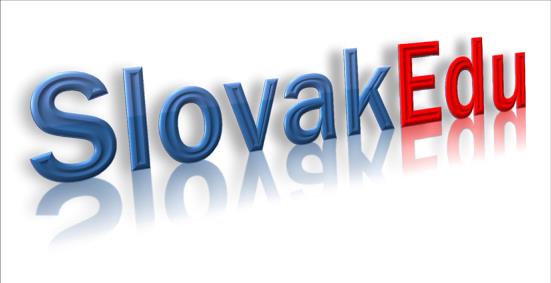 ---