LLCE2019 Abstract Submission
How to proceede
1. Submit your abstract
2. You will receive the letter of abstract acceptance/rejection.
3. Submit your registration form.
4. You will receive the invoice.
5. Pay your conference fee.
6. You will receive the payment confirmation and confirmation that your registration has been completed.
7. Your presentation will be scheduled in the conference programme.
8. Submit your final paper.
You are invited to submit your abstract proposals to contribute to LLCE2019 (in person or virtually) with your experiences and projects in the area of research, education, and innovation via online registration (here - under the guidelines).
Abstracts submission guidelines:
Abstracts should only be submitted online (see the form below).

The deadline for abstract submission is

November 5th, 2019

(included)

.

There is a limit of two contributed submissions per registered author.
All abstracts must be submitted and presented in English.
Please, avoid using abbreviations and references in titles and abstracts. If not avoidable, define the abbreviation the first time it appears in your text.
Tables, charts or other graphics may not be included in abstracts and will be deleted by the editors.
Abstracts should not be longer than 1200 characters including spaces.
The number of key words should not exceed 7.
Authors should indicate their presentation preference: plenary, regular paper, workshop, poster or virtual paper.
Criteria for acceptance: all abstracts will be double-blind peer reviewed. Relevance to the themes of the conference and originality of approach are key considerations in the acceptance of papers, workshops and posters. The Board reserves the right to decline paper/workshop/poster proposals without assigning reasons and to decide on the final allocation and presentation method.
The notification of acceptance/rejection of the abstracts will be sent to you via email by November 15th, 2019.
Corrections to abstracts can be made until November 22nd

, 2019.
Personal data protection
According to the Law 122/2013 of the Slovak Republic on Personal Data Protection and EU GDPR (2018), we guarantee the confidentiality of the personal data. Therefore, the collected personal data in the present document (name, academic titles, e-mail, address, phone/skype/facebook contacts) will be used only for the aims that are specified in the present document (collecting and processing abstracts, corresponding with authors). You can exercise the right of access, modification, cancellation or opposition by a written request to SlovakEdu (slovakedu@gmail.com).
---
LLCE2019 Abstract submission
Please fill in the following data:
---
---
Kontakt
SlovakEdu
SlovakEdu
Priemyselná 1
917 01 Trnava
SLOVAKIA

IČO: 42118735
DIČ: 2022565633

+421 948 632253
info@slovakedu.com
---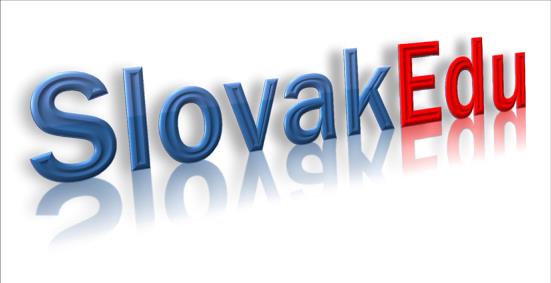 ---