Abstract submission guidelines
1) The deadline for submitting the abstract for all authors and attending participants: is September 30th, 2022 (included).
2) If you prefer your final paper to be published in the 2022/3 issue of the Journal of Language and Cultural Education, please, send your abstract before August 31st, 2022.
3) The conference's official language is English. All abstracts, presentations, and final papers must be in English.
4) In the initial submission phase, we only accept abstracts (not complete papers or posters).
5) The submissions must report original, previously unpublished findings in the field. Please read our Publication Ethics and Malpractice Statement carefully. All submissions will be reviewed under the direction of the Scientific Committee.
6) Abstract proposals must include: a) title (max. 15 words), b) abstract main text (max. 400 words), and keywords (max. 5).
7) A good abstract (its main text) briefly introduces: a) motivation for the paper, b) objectives, c) methodology (how the research was done and validated),d) major results and e) conclusions.
8) Authors´contact data may be given in the submission online form only. The main text of the abstract must be anonymous (please, remove any author´s details from the abstract file, i.e. names, institutions and addresses, as well as any acknowledgements that may lead to information about the authors).
4) The abstract should not include any bibliographic references.
5) Please use the LLCE2022 Abstract Template.
6) Each abstract intended for publishing must be accompanied by its Copyright Agreement.
5) Please, download the Copyright Agreement, fill it out, sign it and upload its scan along with your abstract.
6) One author may submit max 2 final papers.
Important notes:
1) One author may propose a maximum of 2 abstracts (including co-authored proposals). If accepted, both abstracts will be published in the e-Book of Abstracts (with ISBN).
2) Similarly, one author may submit 2 final papers, from which only one may be published in the Journal of Language and Cultural Education. The second paper by the same author may be published in the e-Book of Proceedings (with ISBN).
3) One author´s registration covers a maximum of 2 accepted presentations (Oral, Poster, or Virtual).
---
---
LLCE2022: Submit your abstract
The corresponding author:
---
Accepted abstracts
Neboli nájdené žiadne záznamy.
---
---
Kontakt
SlovakEdu
OZ SlovakEdu
Štefánikova 9
949 01 Nitra
SLOVAKIA

IČO: 42118735
DIČ: 2022565633

+421 948 632253
office@slovakedu.sk
---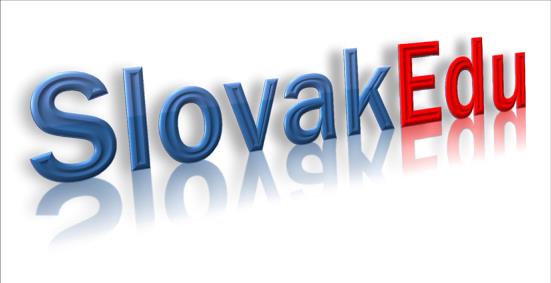 ---