'GMINA', 'WOJEWÓDZTWO', 'POWIAT', etc.:
How to relevantly translate such intricate Polish words
into English and remain competent?
(The challenges for university students,
translation-trainees and translators)
Artur Świątek, PhD.
Pedagogical University of Cracow, Poland
Abstract
The objective of this article is to demonstrate how significant relevance is in the process of translation from the source language into the target language. Two languages will be considered here - Polish and English. Polish will serve here as the source language and English as the target one. Both languages, deriving from distant language families, provide anyone who takes up any translating tasks with lots of discrepancies in the fields of administration, law, medicine and other disciplines which require translation. The items that will be exemplified in this presentation (e.g. 'gmina', 'województwo', 'powiat', 'okólnik', etc.) cause a tremendous difficulty for anyone who is obliged to translate them into English.
The following ambiguous questions will be posed in the article:
what is more professional and relevant to rely on – paper dictionaries or their electronic equivalents?
what about many available Internet websites or Internet translators?
where is this golden means to master the translator`s work?
how to access relevant information in the form of precise equivalents necessary to convey the intended message?
Such intricacies and nuances keep tormenting many translators` minds for years. Where is the source of perfection? What to do when we come across a really challenging item to translate? How to approach it – is it better to use the avoidance strategy by omitting a difficult part or do our best to find the equivalent in the target language even if it truly does not exist or if it may not precisely correspond to the one we manage to coin in the target language?
The author of this article is convinced that all these posed questions will be fully answered and explained, which, hopefully, will open a nice source for a debate on translation nowadays.
Key words: relevance, translation, translation sources, translator`s approach
---
---
Kontakt
SlovakEdu
SlovakEdu
Priemyselná 1
917 01 Trnava
SLOVAKIA

IČO: 42118735
DIČ: 2022565633

+421 948 632253
info@slovakedu.com
---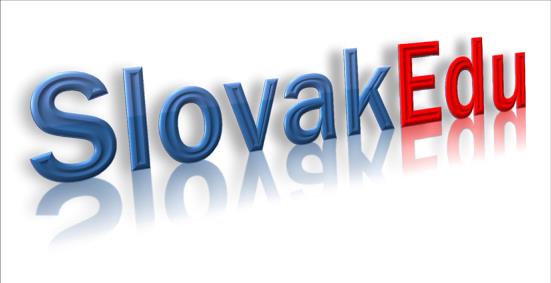 ---