What causes a headache to Slovak teachers of legal English?
Janka Spálová
University of St Cyrilus and Methodius in Trnava, Slovakia
Abstract:
Legal language and legal terminology are characterized by semantic precision, clarity, consistency, briefness and non-expressivity. However, legal practice and translation work point to the fact that in practice this characteristics does not apply, especially in the translation of legal terms from the source to the target language. This problem is more acute if a conflict of legal systems occurs - such as the Roman-Germanic and Anglo-American ones, which differ not only in their bases but also in spirit. The study attempts to clarify this fact by providing translation solution. The problem with translation of legal lexemes is not caused only by characteristics of the terms, but also by non - equivalency of terms or by the transition of legal branches, change of the term due to lapse of time and finally by the culture differences and the language itself. The paper deals with the concept of the term with which Legal English operates as well as with its characteristics that legal English breaks.
Since the late 20th century, people speak of the teaching as an expert profession. All the above mentioned facts about Legal English require from a teacher of legal English to be not only a language teacher but also a translator as well as professional in the field of law.
Key words: legal English, term, legal system, translation, lexeme
---
---
Kontakt
SlovakEdu
OZ SlovakEdu
Štefánikova 9
949 01 Nitra
SLOVAKIA

IČO: 42118735
DIČ: 2022565633

+421 948 632253
office@slovakedu.sk
---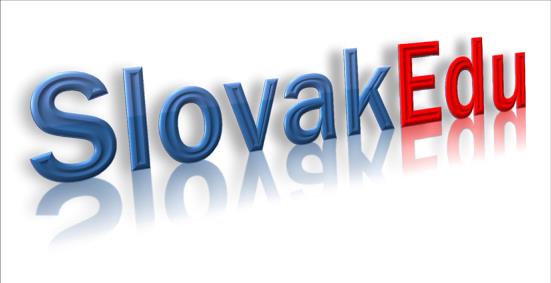 ---