1771 et au-delà : un tournant dans la réception de la langue et la littérature persane en France ?
Helia Tavakoli
Université Franche-Comté, France
Abstract
From 1771 the Occident saw the first phases of the increased receipt of Persian works. This acceleration is noticed by the major translation of the sacred book Avesta in French, the publication of the Persian grammatical in English and also the translations of many Persian poems in English translations. The first real eighteenth-century Persian Studies were made in India by both French and English scholars: one, the indianist Anquetil-Duperron, translator of the Zend-Avesta, the other William Jones, resident in India, exhibited his grammatical studies in A Grammar of the Persian Language. We will try to search the knowledge and allusions of France on culture and Persian literature from 1771. To clarify our research, we try to answer to these questions : the publication of these two major works has contributed a genesis of the introduction of Persian Studies? What changes were spread from the appearance of these two works in France? And the nineteenth century was it also influenced by studies of these two scholars?
Key words: France, XVIIIe et XIXe centuries, Orientalism, Persian
Résumé
Le présent article inaugure les événements qui expliquent l'accueil et l'évolution des études persanes en France. À partir de 1771, naissent les premières phases de la réception accrue des oeuvres persanes en Europe. Cette accélération se remarque par la traduction importante du livre sacré d'Avesta en français, la publication de l'œuvre grammaticale persane en anglais et également par le nombre de traductions de poèmes persans en anglais. Ces premières vraies études persanes du XVIIIe siècle ont été faites en Inde par deux savants français et anglais: l'un, l'indianiste Anquetil-Duperron, a traduit le Zend- Avesta, et l'autre William Jones, résidant en Inde, a exposé ses études persanes. Nous essayerons de fouiller la connaissance et les allusions de la France sur la culture et la littérature persane à partir de 1771. Pour ce faire, les questions que nous nous posons sont les suivantes : la publication de ces deux œuvres majeures a-t-elle contribuée à la genèse de l'instauration des études persanes? Quelle évolution a-t-il été établi à partir de l'apparition de ces deux œuvres en France? Le XIXe siècle a-t-il été également influencé par les études de ces deux savants?
Mots-clés : Avesta, France, Orientalisme, Persan, Traduction.
---
---
Kontakt
SlovakEdu
SlovakEdu
Štefánikova 9
949 01 Nitra
SLOVAKIA

IČO: 42118735
DIČ: 2022565633

+421 948 632253
info@slovakedu.com
---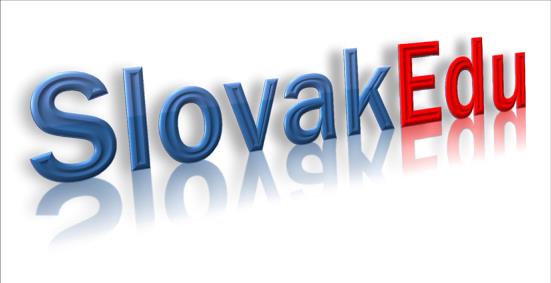 ---